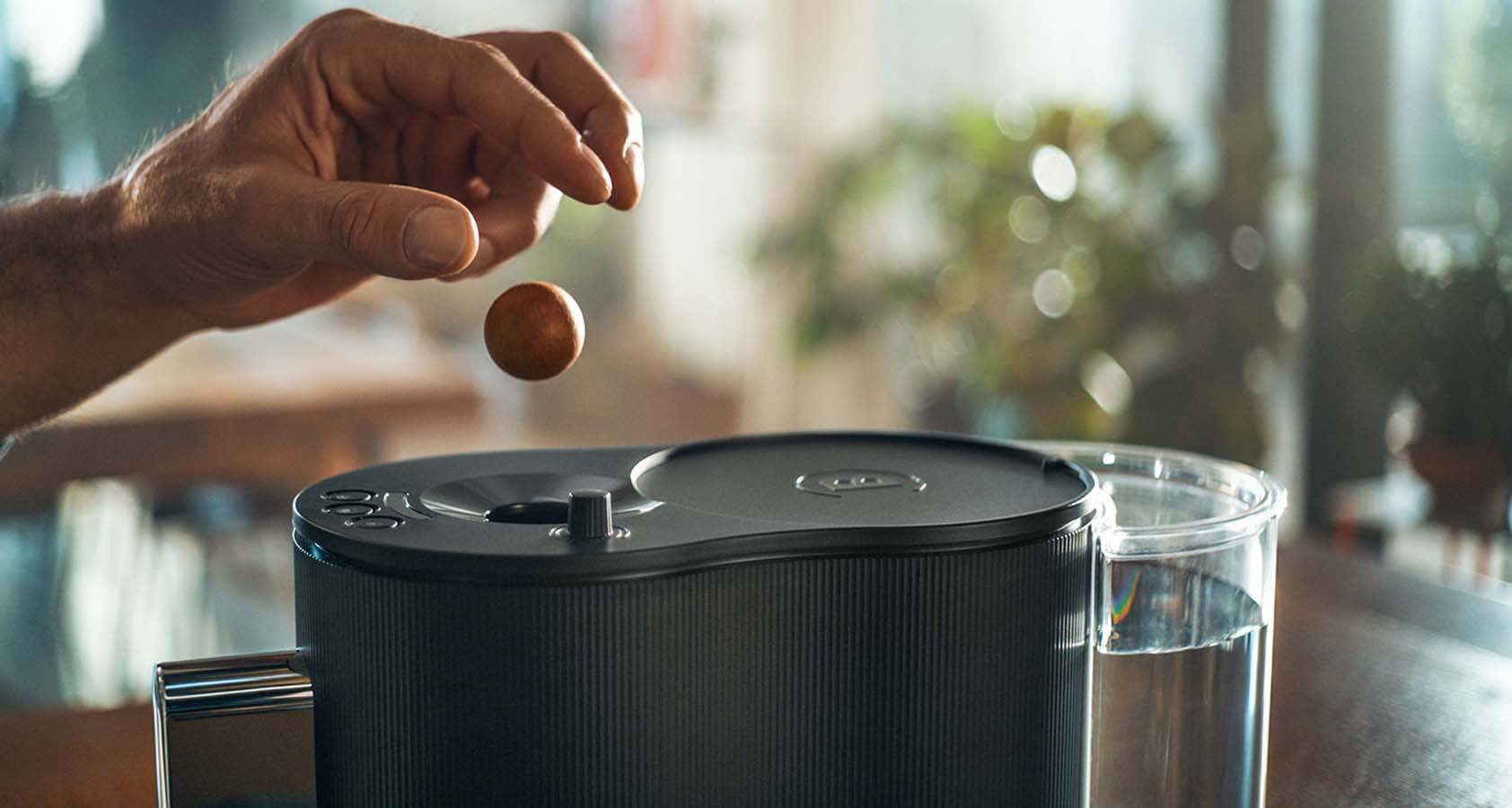 Big changes start with small actions
What it is: a breakthrough innovation: the capsule-free system.
What it's called: CoffeeB by Café Royal.
What it wants to achieve: to transform the way people consume coffee by prioritizing sustainability.
How it is made: at the core of the "Coffee Ball" lies a compressed coffee sphere, enveloped in an ultra-thin coating derived entirely from plants. This innovative design ensures the sphere's stability, preserves its aromatic qualities, and enables it to be 100% compostable.
Discover our coffee solutions dedicated to professionals
Jamy presents CoffeeB
How to enjoy espressos without ending up with mountains of capsules?
While pods may be convenient for office settings, they contribute to an annual waste of 100,000 tons - equivalent to 10 times the weight of the Eiffel Tower!
However, a new solution has emerged and it may just revolutionize the game.
And who better to introduce the CoffeeB innovation - a system free of capsules - than Jamy! Presented in this manner, the solution appears straightforward.
Discover our CoffeeB products
Discover our best-selling coffees