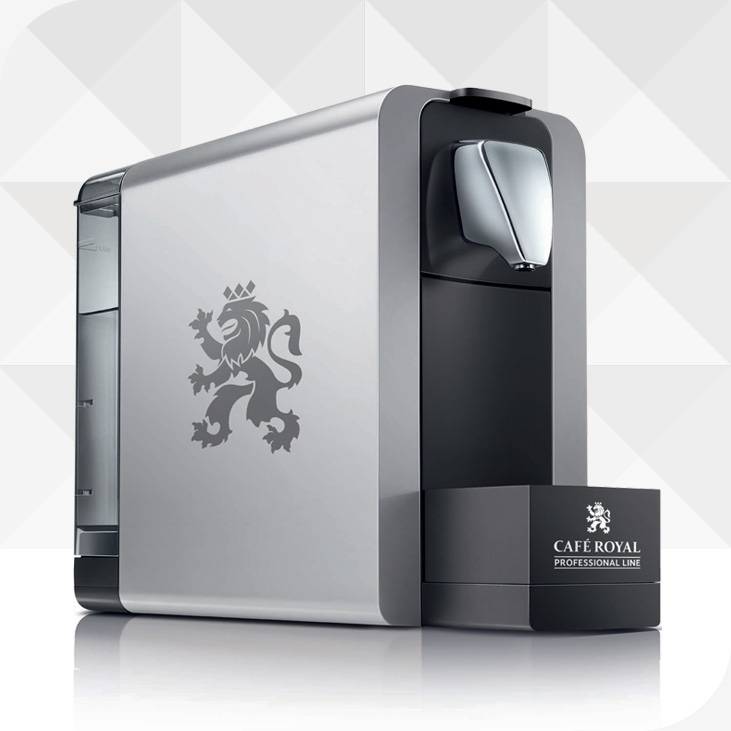 Description
Our Compact Pro 1L uses only aluminum-free or biodegradable Royal Coffee Pro capsules.
(If non-compatible capsules are used, the manufacturer warranty will not apply to the machine.)
Everything for the aroma!
The extraction of aromas during coffee-making requires pressure, which is measured in "bars". A finer grind needs less pressure, while a coarser grind needs more pressure for optimal extraction. Our Compact Pro coffee machine is designed with 19 bars of pressure, which is perfect for puncturing the capsule, performing pre-infusion, and extracting the coffee into your cup.
During the infusion, the Compact Pro pauses to perform pre-infusion, allowing the pressure inside the capsule to stabilize, and enhancing the release of aromas and the formation of a creamy foam.
The machine also offers three cup sizes with the ability to customize the amount of water for each size.
Robust
Designed in Switzerland, it is built to serve over 15,000 coffees!
Silent
The coffee machine operates almost silently, making it possible to serve coffee without disrupting meetings or disturbing colleagues !
Quick
With a record preheating time, your cup of coffee will be ready in 15 seconds !
Clean Design, Ergonomic, and Compact
The machine's design is visually striking and catches the eye. It is effortless to operate and maintain, making it hassle-free to clean. Its compact size allows it to seamlessly fit into various workplace settings, such as reception areas, meeting rooms, kitchens, and offices.
General Characteristics
Weight: 3.4Kg
Dimensions: 36.5cm x 14.0cm x 25.4cm
Water tank: 1.1L
Used capsule tank: 20
Usage: tested for 15,000 coffees
Characteristics of the coffee preparation
Pre-heating time: 15 seconds
Pre-infusion and infusion time: 25 seconds
Water pressure and temperature: 19bars, 80-90 degrees Celsius
Noise level: 57 decibels
Possible cup sizes: 30 to 250ml
Electrical characteristics
Power: 1455W
Power supply: 220-240V, 50/60Hz
Standby time: 4 minutes after the last preparation
Cord length: 1.4m